Quantum Health Analyser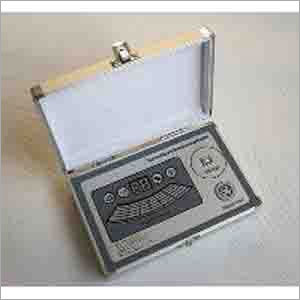 Quantum Health Analyser
Product Description
Description :
Q:What is Quantum Health Analyser - Small?
A:The Quantum Health Analyser - Small is a Hitech innovation project, which is related to medical, bioinformatics, electronic engineering, etc. It is based on quantum medical, and scientifically analyzes the human cells weak magnetic field collected by advanced electronic device. The analyzer can work out the customers health situation and main problem.
According to the checking result, the analyzer can figure out the reasonable treatment recommendation.
Operate steps
1. Connect the system to a PC with data wire(USB interface) . insert the optical disk and install the encryption softawre.
2. Insen the encryption key to PC(USB interface).then run the software and fill in the information of patient.as name.age.weight.etc.
3. Let the patient hold the sensor close to his/her heart and stay calm .
4. Run the system by software, the detection time for l minute
5. Get the result which contains 17 reports and suggestions to the patient.
6. The results can be printed on a paper directly.
Contact Us
Plot No. 147, 1st Floor, Opposite Allahabad Bank, Bombay Motors Circle, Chopasani Road, Jodhpur, Rajasthan, 342001, India
Phone :+918045801248